Established in the 1961, Orient Textile Mills is one of the most experienced companies in the knitted inner wear industry in India. With over a 10000 retail and multi-brand outlets across the country bringing our products to our vast consumer base, the brand, undoubtedly, has stood the test of time. We have agent offices in multiple cities like Mumbai, New Delhi, Lucknow, Ahmedabad, Agra, Indore, Saharanpur and Tripura. Mirroring our pan-India reach, we have our head office in Kolkata, sales office in Jaipur and manufacturing units in Tirupur and Kolkata. 
Our speciality is 100% cotton garments with the promise of the highest quality as well as comfort. Our team works hard to ensure that quality is never compromised in our pursuit to provide premium quality inner wear at pocket-friendly prices. With our focus on incorporating the latest technology and efficient methods on both fronts (manufacturing and sales), we are a dynamic business deeply motivated to ideate, innovate and execute perfection at every step of the way. 
A multi-generational family business, we at Citizen believe in looking to the future, while holding onto our core values that have been passed down from one generation to the next. Without compromising what our brand stands for, it is our endeavour to expand our reach both domestically and internationally. We are intent on creating apparel that is comfortable, stylish yet affordable for every member of the family.
To provide consumers with premium quality products at competitive prices
To understand consumer demands and changing market trends and align our brand to keep serving our customers
With the highest quality control measures, ethical business practices are one of the cornerstones at Citizen 
With increasing demand, Citizen is striving to expand distribution channels across the country to be able to serve our clients better
To innovate and curate marketing and branding strategies to create an appealing brand and increase consumer retention.
To diversify our products so as to meet both mainstream and niche consumer demands and establish ourselves as a leading lifestyle brand.
To create an effective online presence to service our loyal consumer base while increasing our outreach exponentially
Delivering the best quality products at competitive prices to our consumers by employing contemporary production techniques is the epicentre of our company
Ethics form the cornerstone of our organisation ever since its inception and we pride ourselves in never compromising on our ethical values while conducting our business over the last 5 decades
Creating an environment of trust to ensure progress and productivity, we believe in building long-lasting relationships with our business partners, agents as well as our customers
2010s
2000s
1990s
1980s
1970s
1960s
2010s
With the third generation joining the business, the focus is on digitisation of sales and active online promotion of our products online and offline
Expanding our product range to create stylish and comfortable athleisure and active apparel
Private label branding in partnership with leading lifestyle brands like Woodland to create a custom range of t-shirts and vests for their brand.
2000s
1990s
1980s
1970s
1960s
"Success is the tribute life pays to excellence"
With the experience of over 50 years in the hosiery manufacturing industry, we at Citizen pride ourselves in utilising premium quality yarn for each product on our catalogue. Our stringent quality control measures help us in providing superior quality wearables to our consumers.
Established firmly in the belief that without excellence in quality and production methods, Citizen Innerwear would not be where it is today. Having withstood market pressures and changes in the consumer landscape, we are constantly innovating and creating high-quality products at affordable prices. Innovative branding along with online and offline  marketing campaigns have further enabled the brand to reach the younger demographic in the country and we aspire to continue this upwards trajectory year on year.
With the fine experience of over 50 years in the innerwear manufacturing line, we are also providing manufacturing support to private label brands. We have successfully associated with Aero Club (Brand name: Woodland), P & P Climb Industries, etc. and amazed them with our quality in production, the unbelievable manufacturing quotations and fastest turn around time and promptness in business administration.
Managing Director
(Finance)
Mr. Pawan Kumar Sarda is the managing director of O.T. Textiles Pvt. Ltd. With over 40 years of experience in hosiery knitted wear space, he has a strong command over both manufacturing and financial aspects of the business. His significant contribution in limiting production costs has kept the products affordable and the company profitable.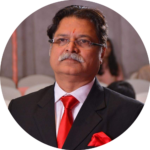 Managing Director
(Sales & Operations)
Mr. Ghanshyam Dass Sarda is the Managing Director of Orient Textile Mills and leads all the offline sales endeavours for the company. He has a knack for maintaining long standing business relationships with agents while keeping the customers happy. With his innovative working style and aggressive expansion plans, Citizen Innerwear was able to achieve a 30% rise in the revenues in the financial year 2018-2019.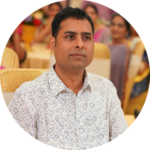 Managing Director
(Operations)
The backbone of the company, Mr Jay Prakash Sarda is involved in the everyday functioning of the company. With his well-rounded knowledge of business administration and expertise in operations, he has been instrumental in the company achieving greater profitability because of his ability to limit overhead costs.
Vice President
(Legal Affairs & Operations)
Mr. Bharat Sarda holds a Masters Degree in Intellectual Property Law from Washington University, USA. He heads the legal team in the company, ensuring that we are following strictest industry norms and compliances. He plays a key role in the day-to-day operations of Kolkata office and assures smooth supply chain management within the organisation.
Mr. Keshav Sarda joined the family business soon after completing his MBA from ESCPI, Paris, with the vision to make the Citizen brand multinational. In-charge of handling the sales channels – both offline and online, he felicitates the key media and branding strategies of the company. His main forte has been maintaining public relations with the clients and is the face of the company to most of our offline customers.
Vice President
(Operations & Strategy)
Mr. Raghav Sarda holds BTech and MTech degrees from IIT Bombay. He is driven and passionate about working within the family business with the aim to contribute in taking the company to greater heights. With versatility, he has been managing the Tiruppur production office – manufacturing and introducing new products, while contributing to sales and marketing endeavours at the Jaipur office, as well.
Mr. Mangi Lal Sarda had a very entrepreneurial mindset and was always on a lookout for what's being demanded in the markets. He single handedly managed the production, sales and marketing for the company for at least 20 years initially. He's credited with various schemes and promotional material he started during his time, which made Citizen and Bombay Beauty the best selling brands in its market.
Late Mr. Nirmal Kumar Sarda
Mr. Nirmal Kumar Sarda joined the business at a very early age of 13. He had seen all the operations at ground level and had a very solid understanding of the hosiery industry. He managed the production at the Kolkata office till 1995 and switched to the sales side of the business later. His impeccable personality and warmth in his relationships made him the favorite, both inside and outside our company.